Creating memorable kitchens for over 68 years
Kd. is a family, both literally and figuratively. For 70 years, we have been passionately dedicated to helping our clients create custom kitchens that truly become the heart of the home—equal parts beautiful and functional, and always reflective of the people who inhabit them.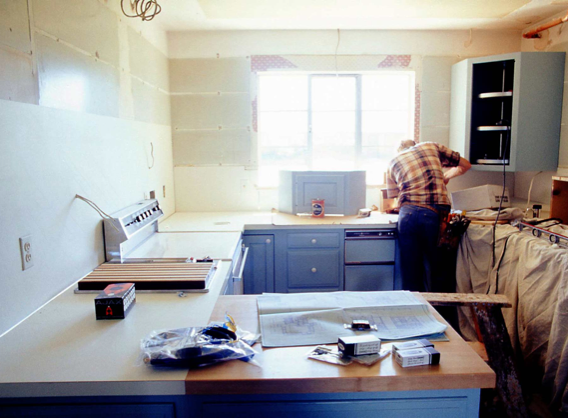 Charlie Hartman mid-install, 1972. He was an installer with Kd. for over 35 years before retiring in 2000; some of his kitchens are still being used today.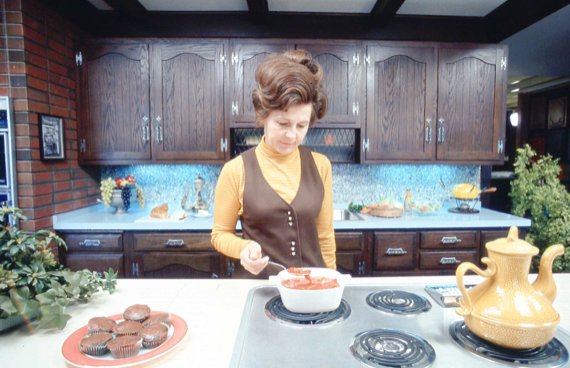 Esther Hartman posing for a photo shoot, 1969.
A marriage of hard work and creativity
The Kd. story began in 1953, when P.G. and Esther Hartman opened a commercial cabinetry distributorship with a GI Bill and a $250 loan from Esther's father. As the fledgling Denver kitchen industry evolved, the Kitchen Distributors name became synonymous with quality and attention to detail. A true creative visionary, P.G. became the voice of the fledgling Colorado kitchen design industry, and is largely responsible for its success today. He was instrumental in the establishment of the first Mountain States Chapter of the American Institute of Kitchen Design (now known as the NKBA) and was often the first in the state to offer innovative products—including luxury brands and avant-garde designs that represented a new era of kitchen design.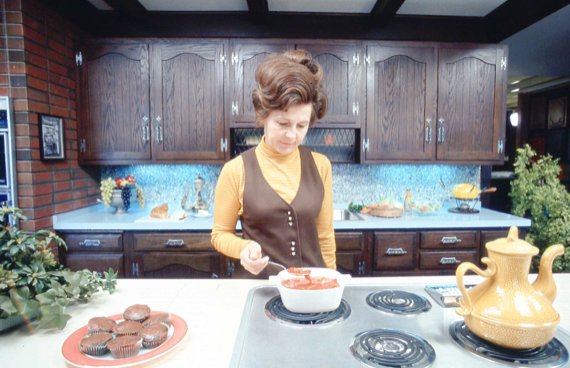 Esther Hartman posing for a photo shoot, 1969.
A tradition of bringing family and friends together
The Legacy of Kd. lives on. When P.G. passed away unexpectedly in 1974, his family made the decision to pool their respective talents and carry his proud legacy into the future. When Esther retired in 2008, the business passed into the capable hands of her son, Tom Hartman. Today, with three successful showrooms and more than 68 years of award-winning design under their collective belt, Kitchen Distributors' heritage is stronger than ever before. But if you ask Tom or anyone else in the Kd. family what makes them the proudest, they won't mention prestigious awards or glowing editorial. Now, as it always has been, it's about friends and family…gathered together in the one room that nourishes mind, body and soul.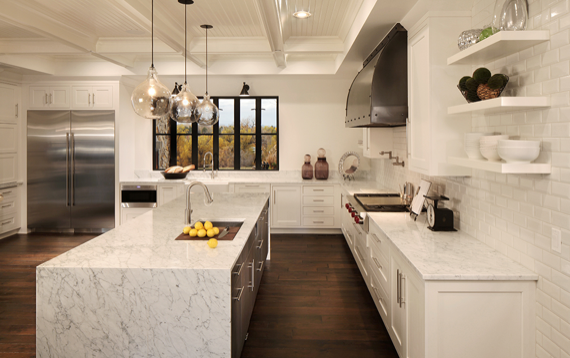 New Kitchen: 2017 Remodel
We provide exceptional and unique product solutions.
Kitchen Distributors offers our customers both cutting-edge modern kitchen designs as well as time-tested favorites proven by our years of experience.
We create stunning spaces.
Our finished, luxurious kitchens are true works of art that reflect both the passion, expertise, and talent of our designers and craftsmen—and the precise wishes of our clients.
We are designers and dreamers.
As Denver kitchen design experts, we're always looking for new ways to express our creativity. We're quality-obsessed and style-agnostic, never boxed in a single brand or genre.
We design for our clients—not for our egos.
Our goal is to realize our clients' dreams and design a space that is the best possible representation of that dream. No matter what your vision looks like, our kitchen design experts will make it possible.
We design relationships.
Custom kitchens may be our physical product, but as a family business, our relationships are our true legacy. We are proud of our loyal customers and devoted to the communities we serve.
We provide individualized customization options for your space.
Our tailored, award-winning approach to designing custom kitchens doesn't skip over a single detail. We utilize durable, timeless building materials, sourced from a network of exclusive vendors and design professionals, to ensure your arrangement options are limitless.
Our team of skilled Colorado kitchen designers and engineers has been hand-selected to ensure the highest level of expertise within the kitchen and bath design industry is on hand for your project. Our award-winning kitchen design team has over a half-century of combined kitchen and bath design experience, and are at the forefront of their field.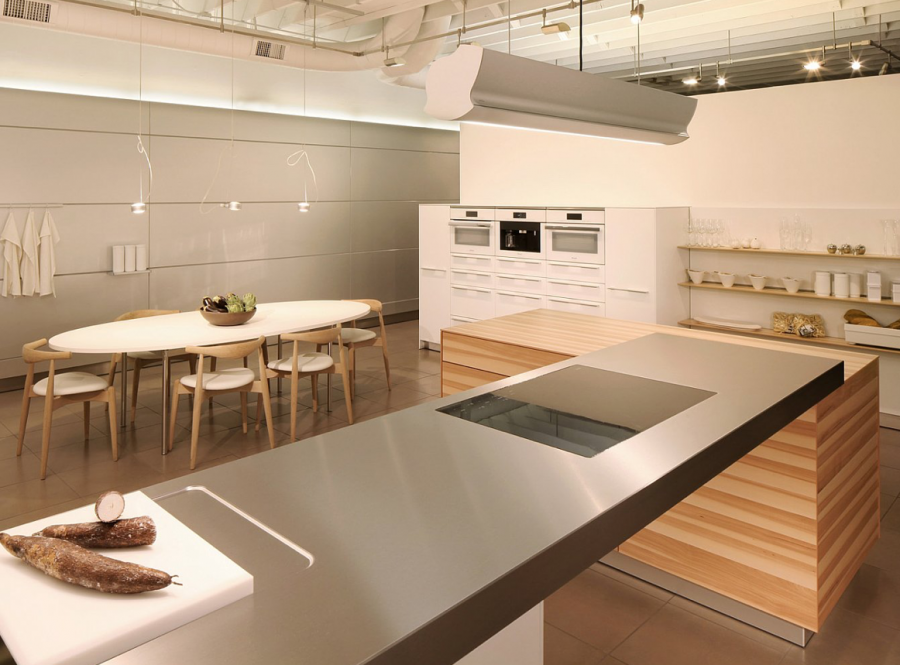 Kitchen Distributors is honored to be an authorized bulthaup partner in the U.S. and the owner/operator of the company's Denver Showroom. Founded in Germany in 1949, this internationally respected brand is inextricably linked with the development of the modern kitchen. Both rooted in tradition and devoted to innovation, bulthaup kitchens are not influenced by kitchen design trends, but are instead designed to change our perceptions of what a truly timeless kitchen should be.
European design + Colorado spirit: it's a match truly made in heaven.