When thinking about a master bathroom remodel, there are several things to consider. A master bathroom should be a tranquil oasis, a space that is away from the rest of the home and its worries or concerns. In order to create this oasis, Kitchen Distributors thinks it's important to think about these four things before you embark on your remodel journey.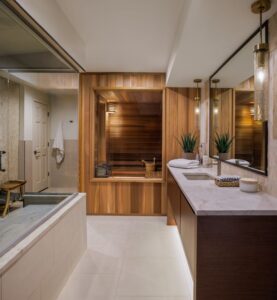 Aesthetic
For most homeowners, this is the most important aspect of the design process. Having a clear idea of the look you want to achieve is important and helps design decisions later on go smoothly. This also gives your designer a starting place to begin to look at materials and finishes.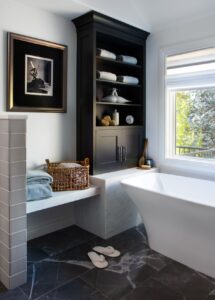 Layout
The layout is arguably the most challenging part of a bathroom remodel. Space is in short supply, and designers have to do their best to strike a balance between not enough storage and not enough open space. A great master bathroom has plenty of storage while still feeling inviting, open, and bright.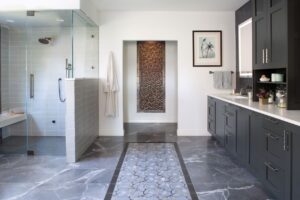 Materials
Materials can really shine in a master bathroom. Decorative tile inlays are a great way to bring beauty and an artistic flair into the space, giving homeowners a chance to be a little more adventurous than they might be in other areas. Textures, colors, and lighting are all great areas to jazz up a master bathroom and help to create that tranquil oasis we are all looking for.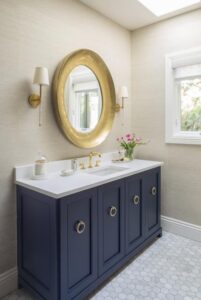 Budget
As with any remodeling project, the budget is the most important part of the process. A budget should break down roughly like this: 40% for cabinetry, 25% for stone/tile, 15% for plumbing fixtures, and 20% for labor. These percentages can vary depending on what you like and what you value, but this is a good general breakdown to keep in mind.
Have you decided it's time for a kitchen or bathroom renovation?
Make sure to check out our Kitchen Design Checklist to help plan your project from start to finish. After you download the checklist, browse our gallery for some visual inspiration.