We asked Principal Designer Ramey Caulkins of Griffin Design Source to imagine a client who wants to whip up a dream kitchen from scratch—what is her recipe using the world's best materials? With her expert insight, we share her top contenders to craft a kitchen, perfected.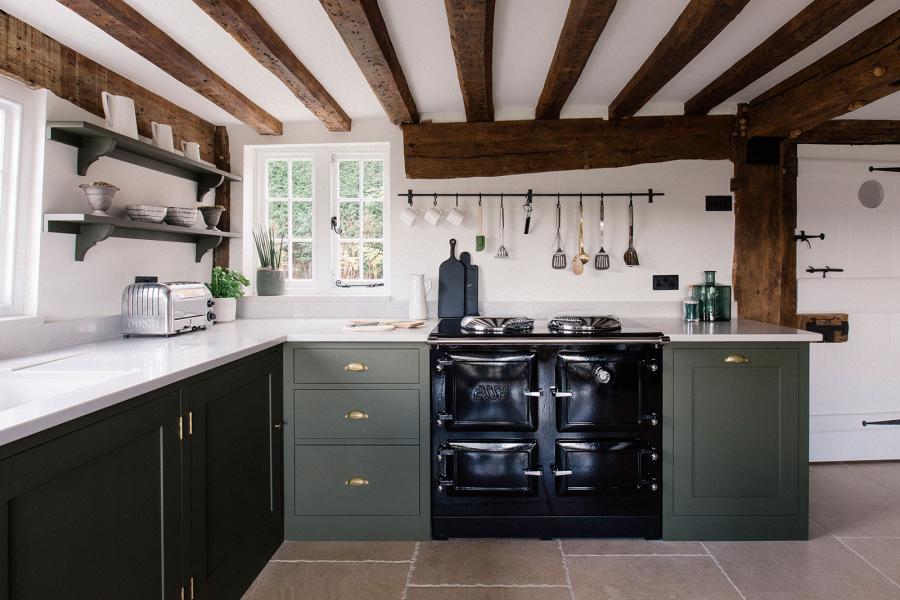 Storage & Spice

Main Ingredient: Cabinetry Clad In Wood
"Floor to ceiling cabinetry is coming back into fashion, and I love nothing more than painted wood cabinetry that matches the wall color," says Caulkins. "I gravitate towards wood because it's easier to touch up. bulthaup also crafts their custom cabinets primarily from wood, which says a lot about the form and functionality as a material."
Substitutions? Sleek Metals
A Splash Of…
Main Ingredient: A Backdrop of Zellige Tile
"Zellige tiles are my new go-to for backsplashes. I love a Zellige tile because of the Moroccan influence and the varying colors that make the backsplash look like a watercolor painting. The tile has a handmade look that is timeless, functional and easy to clean. Zellige tile feels very European to me, and no one does kitchens better than the Europeans."
Substitutions? Slab Stone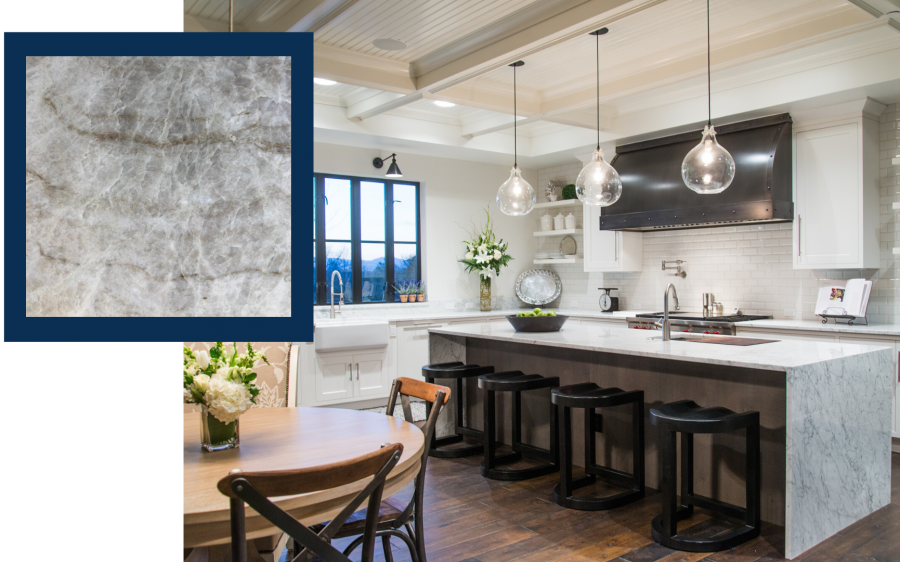 Topping It All Off
Main Ingredient: Mix in Honed Marble
"I'm a total natural stone snob, which probably came from my decade long career at Ann Sacks Tile & Stone, where I fell in love with natural materials, how it lives and the patina. Marble is perfect for a client who wants a lived-in look.
Now we're in a moment where people are using their kitchen more than ever, so if you like that look—honed marble should top off your kitchen countertops. Over time, the marble's texture and patterns become customized like leather on a baseball glove. On my well-aged marble, friends ask where I got them. I say, 'I didn't get them, I used them.'"
Substitutions? Caesarstone
Are you ready to craft your dream kitchen?
Make sure to check out our Kitchen Design Checklist to help plan your project from start to finish. After you download the checklist, browse our gallery for some visual inspiration.