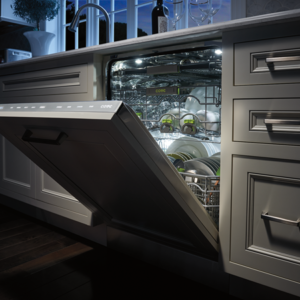 New for 2018, this premium offering from the Sub-Zero Wolf company fills a gap in their product line that has left consumers wanting for a number of years. The luxury dishwasher sets itself apart with a number of high-end features.
Adjustable interiors to fit any dishes – All of the green on the interior of the Cove are adjustment points. A height-adjustable middle rack and fold-down tines fit any size or combination of dishes, making room for everything from large serving dishes to delicate wine glasses.
LED-lit interior – Efficient and bring LEDs make loading, unloading, and inspecting your dishes effortless. It also lends a really classy and refined look to the dishwasher.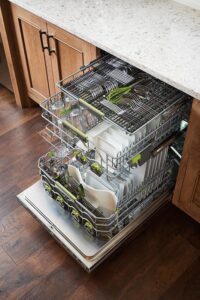 Spotlessly Clean Dishes – 43 jets provide powerful multidirectional cleaning, and 4-stage water filtration ensures only clean water is washing your dishes.
Design Flexibility – Cove can accept any custom cabinet panels or is available with a stainless front to slide into any existing kitchen seamlessly.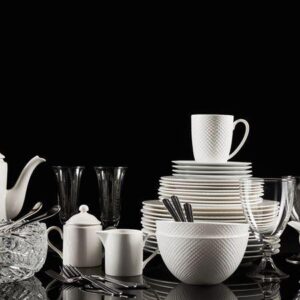 USA-made and rigorously tested to ensure dependability – Sub/Zero Wolf has always been excellent in customer service and reliability, and by using high-grade materials with top-notch engineering, Cove dishwashers are designed to last at least 20 years. Built and tested in Madison, Wisconsin, engineers stress-test designs to simulate years of use and offer a full 5-year warranty – the best in the industry.
At this price point, $2,099, Cove needs to be something special to surpass the state-of-the-art Miele and Bosch models already on the market. Looking at all these offers, we feel it has the potential to be every bit as good and even better than its competitors, and only time will tell as to whether or not it will last its 20-year claimed lifespan. We are excited to use these once Roth Living gets their new showroom up and running and see if they live up to the hype!!