Kitchen Distributors has been in business since 1953, and it's safe to say, we've seen a lot over those 68 years. 2021 was no different. In a year defined by the rise of social unrest amid the continuation of the global pandemic, here at Kitchen Distributors, we prefer to remember the good things.
As 2022 quickly approaches, our team celebrates the small wins – both personally and professionally – that brought smiles to our faces, our clients' faces, and kept our tight-knit crew of kitchen experts busy all year long.
A special thank you and happy holidays to healthcare and essential workers, our clients and contractors that we're fortunate to work with this year, which allows us to do what we love most: design timeless kitchens. Thank you.
Now, et's get into Kd.'s year in review!
The Return of Travel & Events for Kd.'s President, Tom Hartman
For Tom Hartman, travel and events were back on for both business and pleasure. Here are just some of the fun gatherings and locations that took him out of the showroom this year:
May trip to Christiana Cabinetry in Atglen, PA.
September trip to Grabill Cabinet Co in Grabill, IN in to celebrate their 75th year in business.
Long-awaited return to Hawaii (Big Island) to celebrate Tom's birthday.
Finally able to take advantage of a trip to Belize
Kd. summer employee pool party.
Morgan Adams Concours event complete with air show, collectible automobile, motorcycle, aircraft, live and silent auctions to benefit Pediatric brain cancer and Kd. longtime benefactor and supporter.
Rescued Sofie in August from Maxfund Dog Shelter. Tom lost his beloved Claire to nasal cancer last year.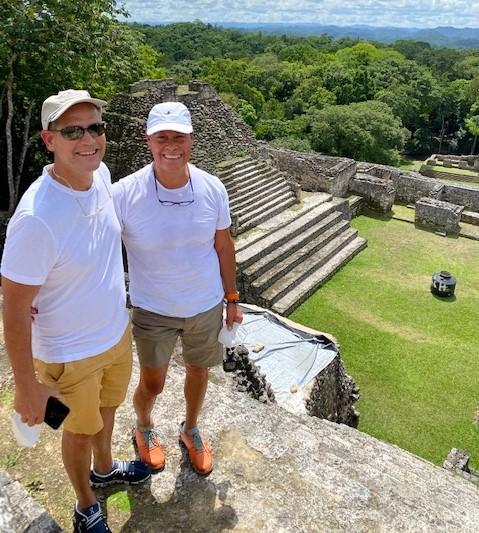 Jed's Kitchen Renovation with bulthaup
2021 was a busy one for Jed MacKenzie, Kd. Senior Project Designer, and his family. In March, they traveled to Mexico to enjoy spring break at the Solaz Resort in Cabo. Turns out, this was a perfect way to gear up for the kitchen remodel they did at home over the summer.
Jed enjoyed getting to update and revamp his kitchen with bulthaup cabinetry. The original kitchen that came with the MacKenzie home had several design flaws that drove him and his wife, Lara, crazy. The new bulthaup walnut cabinetry looks stunning in the space, and the design is now more efficient and offers more practical storage.
In addition to the Cabo and kitchen renovation fun, the MacKenzie family grew by one cute little puppy. A yellow lab named Poppy is a fun addition to the family. She has the sweetest puppy dog eyes, so be warned that you should bring dog treats if you meet Poppy in person.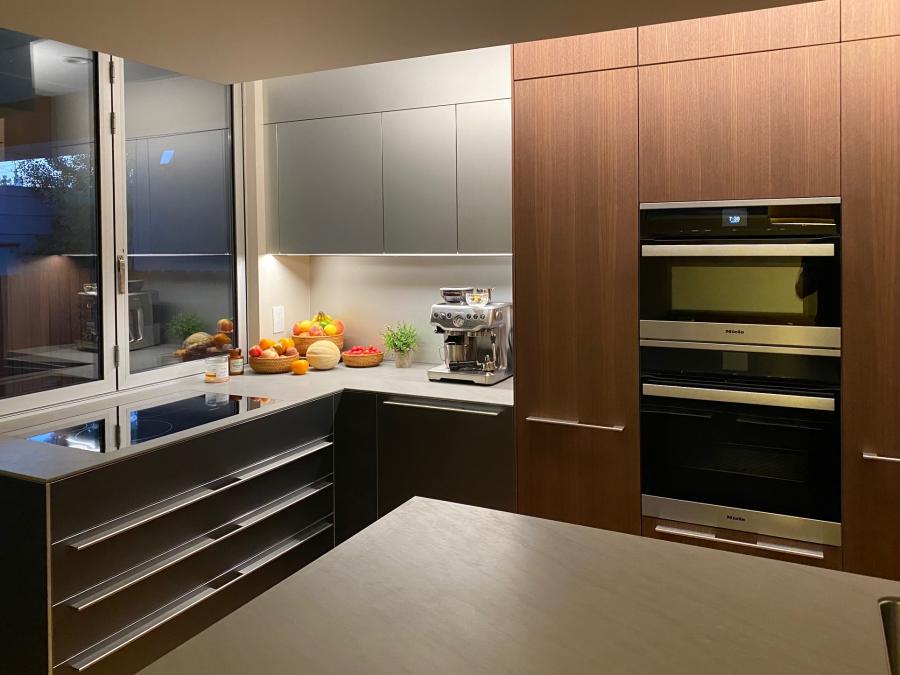 Carolyn Added Kd. & Furniture Design to Her Resume
Ever since marking up floor plans from a magazine when she was in the 4th grade, Carolyn, Kd. Project Coordinator, has been dreaming up ways to make spaces more functional and beautiful. As a Colorado native, she grew up loving the mountains and adventuring in the great outdoors all the while being curious about architecture and the built environments that surrounded her. She followed that path and studied interior design at Seattle Pacific University.
Carolyn has a background in marketing, client services, and design and after working as an e-designer with an online design company, she was excited to step into the kitchen realm. This new role with Kd. is especially enticing after having spent some time living and designing in Europe several years ago. The modern bulthaup line offered by Kitchen Distributors resonates with the style that Carolyn gravitates toward and gives her a chance to refresh her German vocabulary every so often.
This year brought many exciting new adventures for Carolyn and her family. To start off the year, she, her husband, and brother-in-law took an old family heirloom and created a new, more modern dining table to pair with her mother-in-law's new kitchen. The entire process was a joy – to take something old, reuse the wood, and make a new, more practical table for use in the larger dining room space. When not helping with project coordination and furniture design, Carolyn enjoys traveling, cycling, soccer, and spending time in the outdoors with her husband, Drew, and daughter, Ainsley.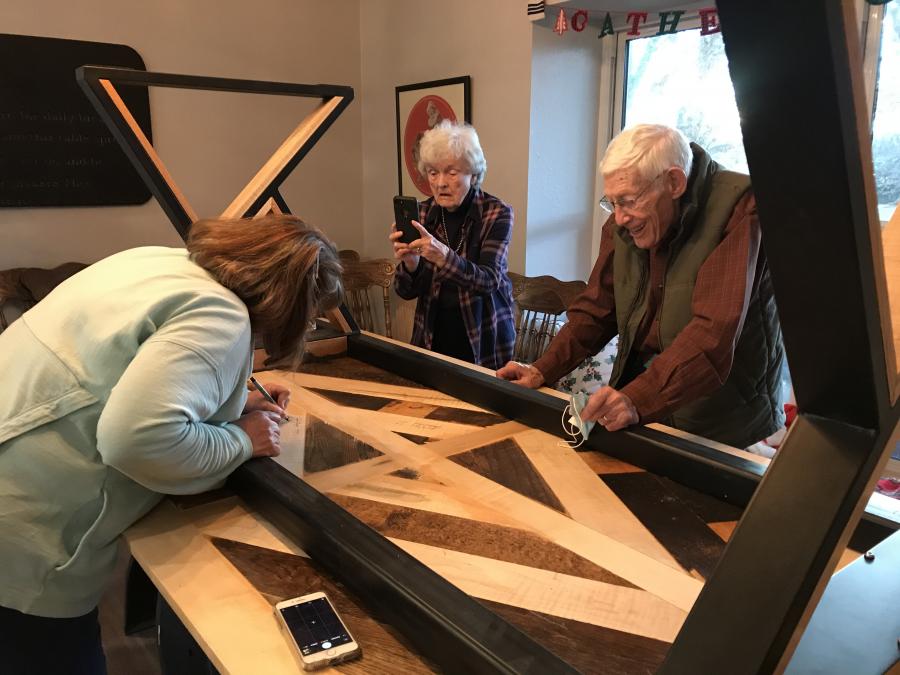 A New Addition & Lessons Learned for Cristal Romero
This year Cristal, Kd. Designer, has been a part of some great new projects and watched her professional relationships flourish despite last year's uncertainty. Other than work, her family gained an important member in the form of a 4-pawed, pork-chop resembling, slobber machine that they affectionately call "Tucker". Other monikers include "Tuck-opher" "Tucker-son" "Mother-tucker" etc.
In addition, Cristal and her husband have seen the growth of their child into an amazing 10-year-old kiddo. She has been awe-struck by the resilience of children in general and their eagerness to learn and play with friends after the separation from traditional school for the past two years. We're not out of the woods yet, and the virus has been tough, but Cristal agrees, if could all take a lesson from our children, it turns out, we can be tougher!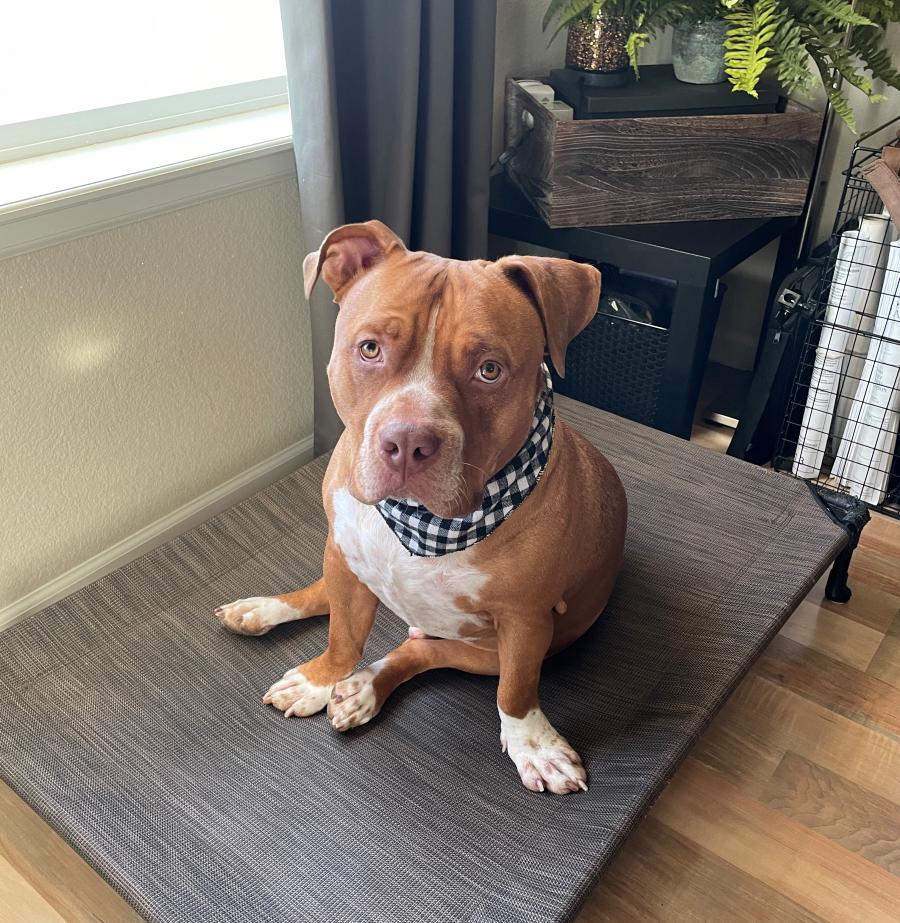 A Special Family Focus for Morgan MacKay
Morgan, Kd.'s Director of Marketing, spent 2021 with a special focus on family. Between visiting Mexico in May and taking a trip "home" to Connecticut in July (pictured below), expanding his family was also on the mind. Morgan and his wife are happy to announce they are expecting another little one in February of 2022!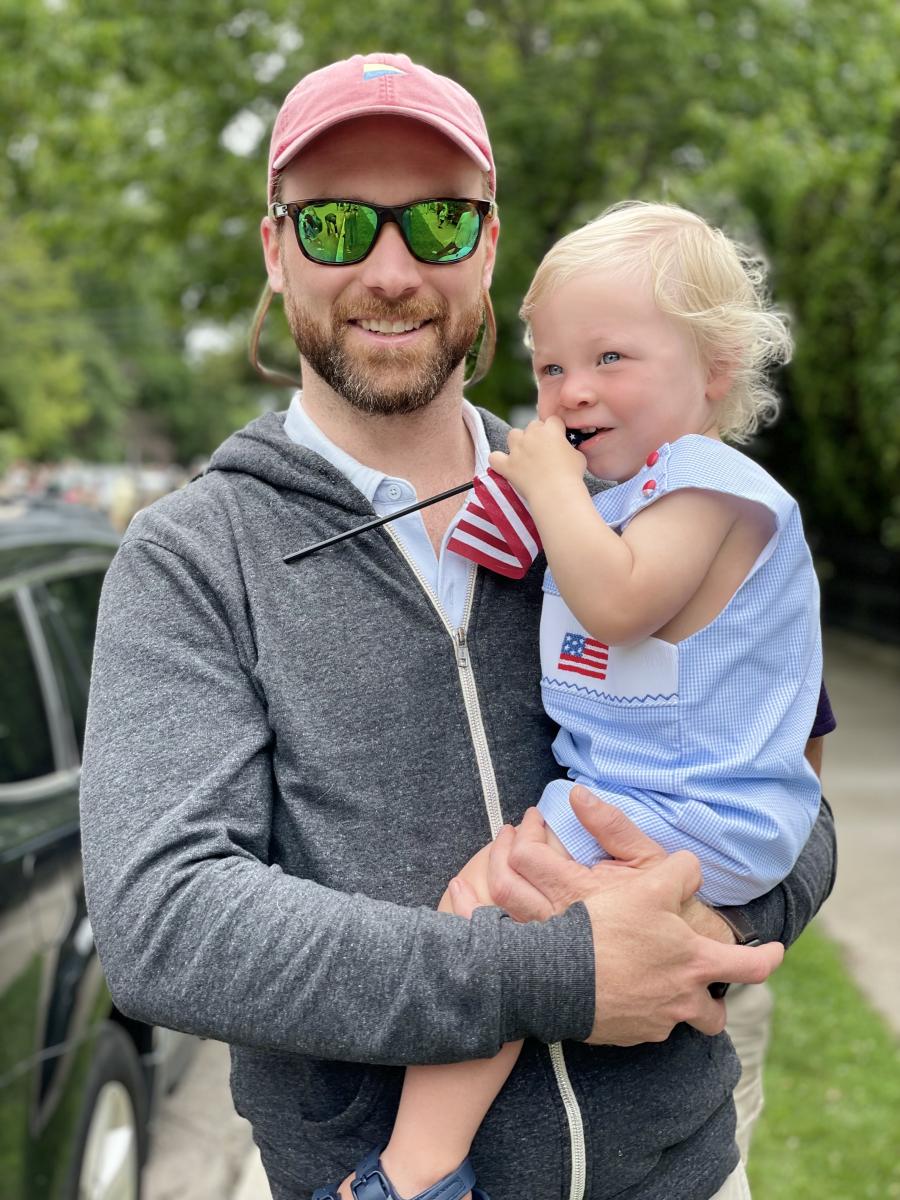 A Year of Recouping for Sarah
Sarah Spiroff, Kd. Designer, spent the year recouping from 2020 but is happy that the kitchen industry is booming and managed to do a few fun things along the way. She socially distanced on some CO and Wyoming hikes, remodeled her rental properties and turned them over, worked on a few boat projects, and got some international travel in skipping down to the Baja Peninsula, Mexico for a birthday Labor Day trip. Sarah was very excited that events and music opened back up and took advantage, seeing a few live shows around town and Red Rocks, and enjoyed Fleet Week in San Francisco on her boat with friends. In addition, Sarah got to see her family for the first time in a while spending the fourth of July boating in MI and hanging with the farm animals down in Kentucky for Thanksgiving.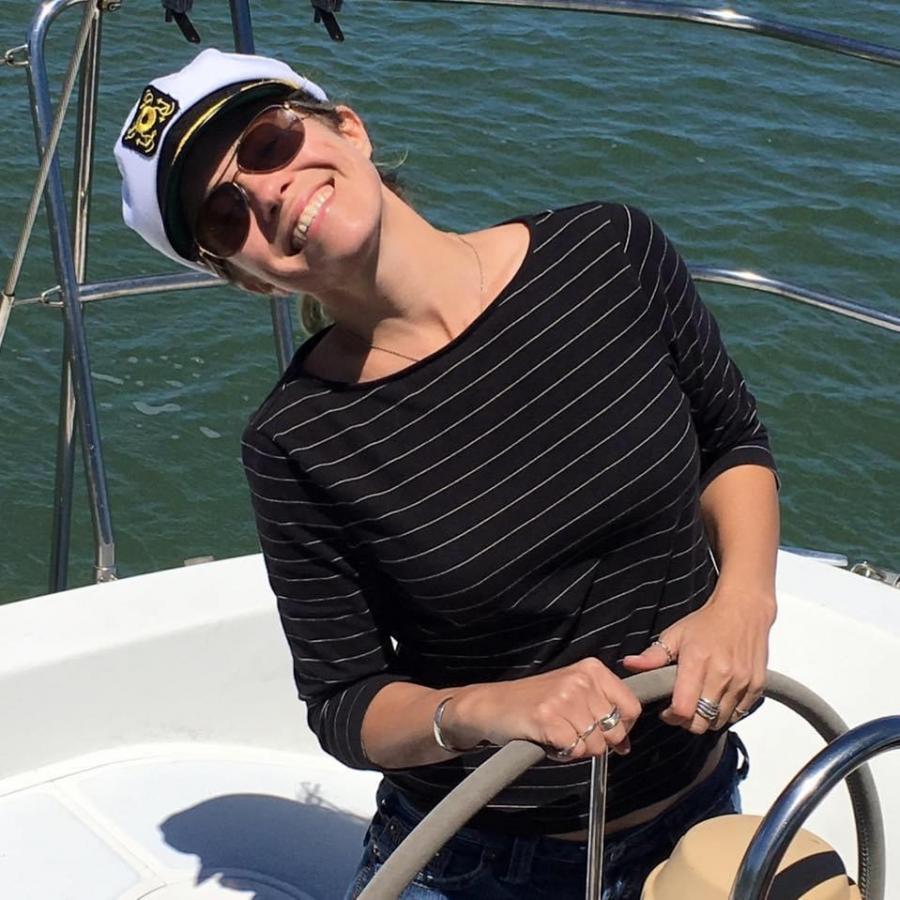 Elisabeth Aiello Celebrated 25 Years with Kd.
Our team members are what makes Kd. the special place that it is. This year, we were delighted to celebrate designer, Elisabeth Aiello's, 25th anniversary with Kitchen Distributors! This was a momentous occasion and we couldn't be more proud of the work she has done with us over the past quarter-century. What we are today is in no small part due to her tireless dedication to her craft and to the Kd. brand. She has been and will continue to be a greatly valued member of our work family! Congratulations!