If you were to ask us the most integral piece of bringing a client's dream home or space to life, we would say collaborating with the right people. This statement rings true across every aspect of the design process – working with the right tradesmen matters, working with the right manufacturers matters, working with the right contractors matters. We know, and embrace, that it takes a village.
The Kitchen Distributors design team also has a collective belief that getting the opportunity to partner with an interior designer with a particular eye is something we should seize. Over the last few years, Kd designer Elisabeth Aiello has built a strong partnership with local interior designer, Ashley Campbell. Their chemistry and keen ability to hone in on a design that will serve the client best prove to be an asset for all parties involved. We sat down with Ashley to get her inside take on the importance of working with a kitchen designer, what the "the heart of the home" means to her and more – keep reading to get a look at our conversation.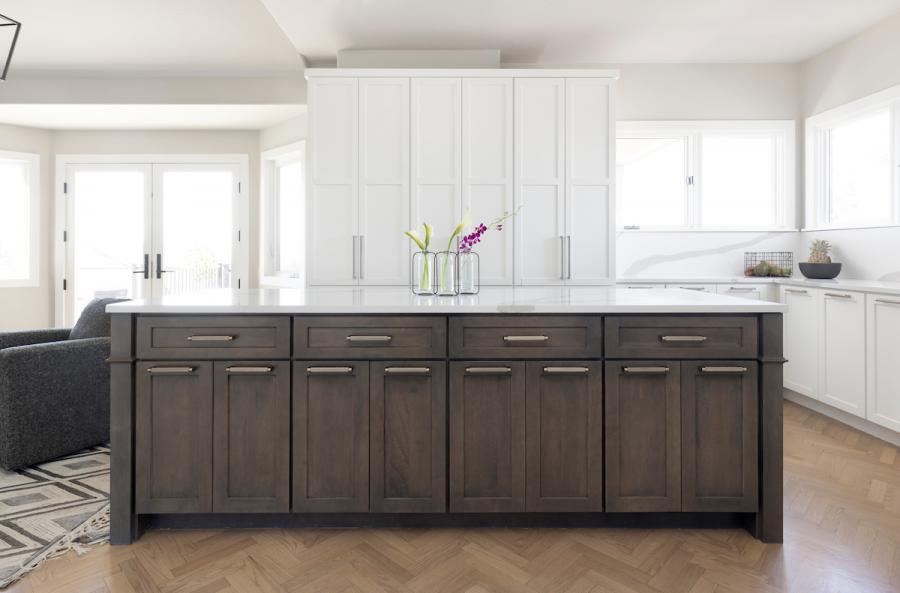 Tell me about your business. When did you start? What's your background?
Ashley Campbell Interior Design is a full-service interior design firm specializing in high-end residential. I hail from a family of design creatives and watched my family enjoy a career that gave them the opportunity to dream exciting dreams and watch them come to life. While I didn't initially desire to go into the family business, I ultimately modeled my own business off of what I'd learned from growing up in the industry, and opened my own retail space and design firm in 2005.
What sets you apart from the rest of the interior design community? Do you have a particular design philosophy that you specialize in?
I think all interior designers would say it takes a certain intuition to be successful in our line of work. Getting to know the client(s), understanding their needs/desires, and at times, pushing them out of their comfort zone. I do have an inherent appreciation for form meeting function; efficiency meeting careful consideration. While I do have tremendous respect for elegant design, if it's not practical, it may require additional thought.
What are the advantages to working with a kitchen designer?
We always say that good design does not happen in a vacuum. The more sets of eyes, the more trusted opinions, the better the outcome. Certified Kitchen Designers bring a set of specific skills that balance that form and function I mentioned earlier. A technicality that is essential in maximizing space, and a design perspective that is geared towards timelessness in arguably the most important spaces of the home.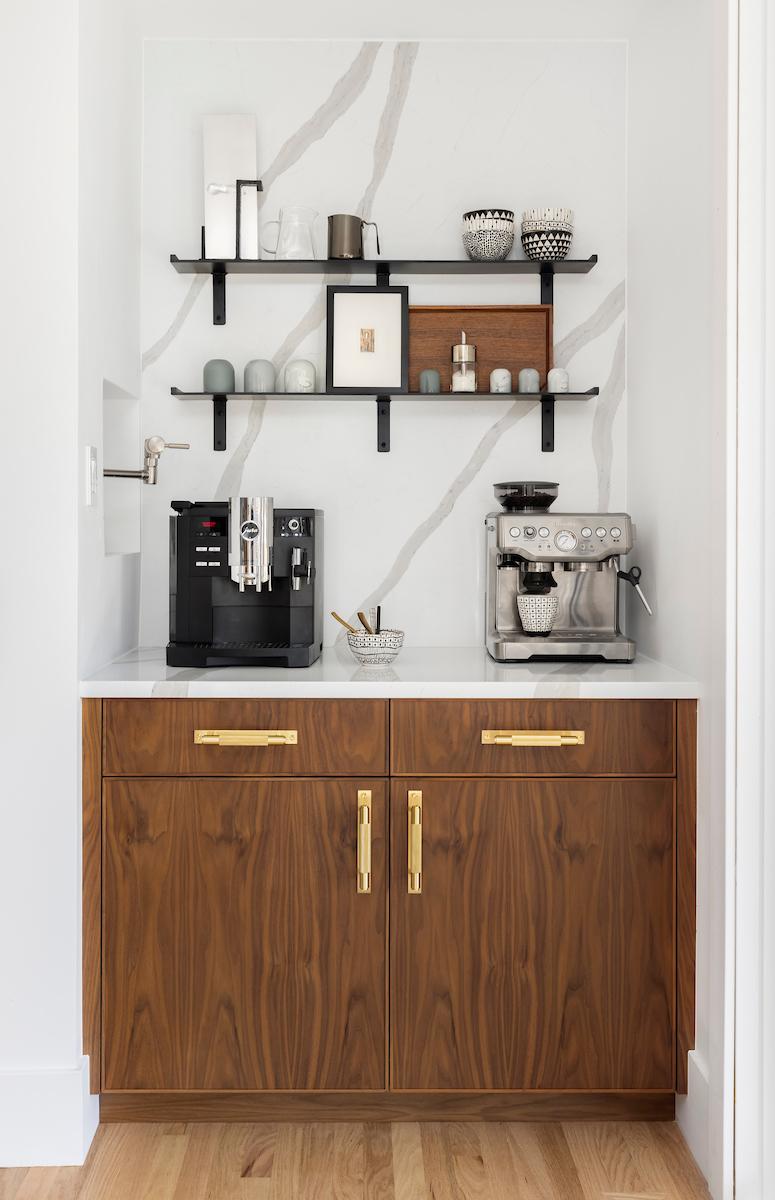 Can you describe the process of working with Elisabeth? How do you work together to ensure the kitchen reflects the rest of the home's design?
Elisabeth and I clicked from inception. She shares the same desire for efficiency in the design process, as well as seeing the project(s) from an aerial perspective. Her interest in the overall aesthetic makes for a seamless approach to the spaces she's involved in.
What makes your projects with Elisabeth so successful? Do you feel your expertise and strengths complement each other when working on a kitchen and whole home?
Yes, I wholeheartedly value her expertise and input. Her willingness to offer up layout suggestions, finish selections, and procuring not only cabinetry, but countertops, plumbing, tile, etc., for the spaces we are collaborating on, gives me the ability to focus my attention on other aspects of the project, and rest assured that the end result will be cohesive and beautifully executed.
Would you agree that the kitchen is the heart of the home? What other rooms hold just as much sentimental value, in your opinion?
I absolutely agree that the kitchen is the heart of the home. Not only is it largely where the most memories are made, but experts agree that it brings the largest return on investment. Yet another example of form meeting function! Other spaces that have become of equal importance are primary bathrooms, and home office/library spaces–both areas in which we solicit Elisabeth's expertise in executing.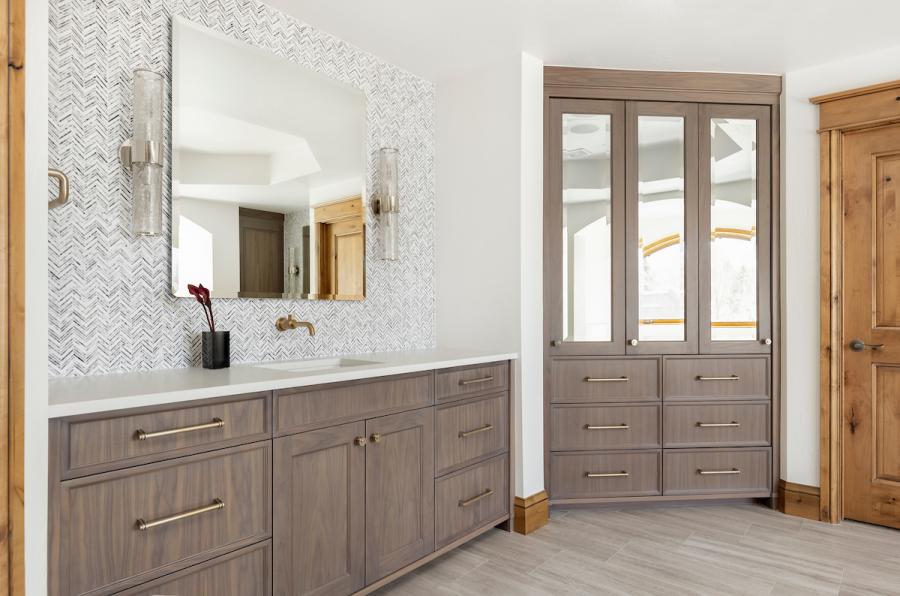 What projects do you and Elisabeth have in the works that you're excited about?
We have several projects that we are currently working on together. A couple of remodels that range in size from updating secondary bathrooms and adding a new bar, to revising all of the cabinetry throughout a 10,000 square foot house. We also have a few new construction projects that we are in various stages of the design process–some just finalizing layout and finish selection, others still in the development process.
—
Are you ready to leverage the expertise of Elisabeth and Ashley to design your dream home and/or kitchen?
Make sure to check out our Kitchen Design Checklist to help plan your project from start to finish. After you download the checklist, browse our gallery for some visual inspiration.