Over the past few decades, the kitchen has morphed into the primary meeting place of the home. No longer hidden in the back of the house and designated as the place for dirty dishes, the kitchen can now be the focal point of your home. This is why it's essential to take time and plan your kitchen remodel. Part of planning your kitchen remodel hinges on staying up to date with kitchen remodel trends.
Advances in technology and how we host social gatherings have shifted kitchen remodel trends to open concepts that revolve around the kitchen, situating it as the heart of your home. As the central hub, you want a cooking environment that works with the way you live and reflects who you are. However, creating an inviting, practical, and personal area while embracing your style is one of the biggest challenges in updating a kitchen.
Modern design trends favor clean, straightforward trends that accentuate lights and highlight the kitchen's look and function. At Kitchen Distributors, you can collaborate with an award-winning kitchen designer who takes your design from concept to construction, bringing your dream kitchen to life.
We know there's a lot to consider, from countertops to cabinets and hardware to drawer liners. To narrow down your selections, our expert kitchen designers weighed in on the most popular kitchen remodel trends in 2023. This blog discusses the top kitchen design trends in 2023. It also covers how designing your kitchen remodel is a personal choice that should incorporate your creativity. Use it as a toolbox to make decisions for your kitchen remodel.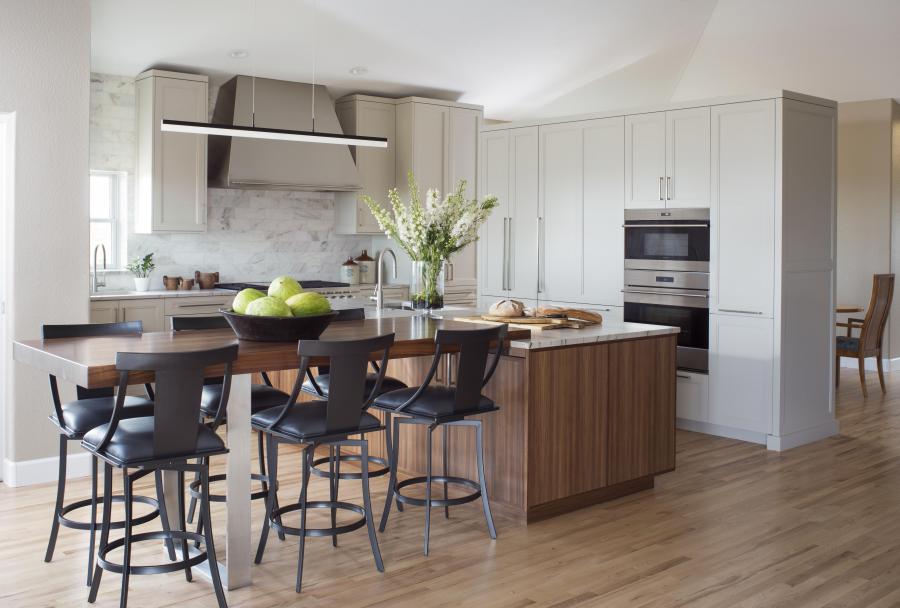 Decisions, Decisions
When it comes to the details of your kitchen, different tastes require different choices. The critical thing to keep in mind is that you are not your neighbor, and every kitchen remodel upgrade is not suitable for each cook. A more seasoned home cook might want a butcher block countertop for prep ease or a cooktop technology that an average homeowner wouldn't require.
The key is to know what functionality you want first, then find the right materials, appliances, and layout for your cooking and eating style. That's where the experts come in handy. We're here to help you make all of those critical decisions.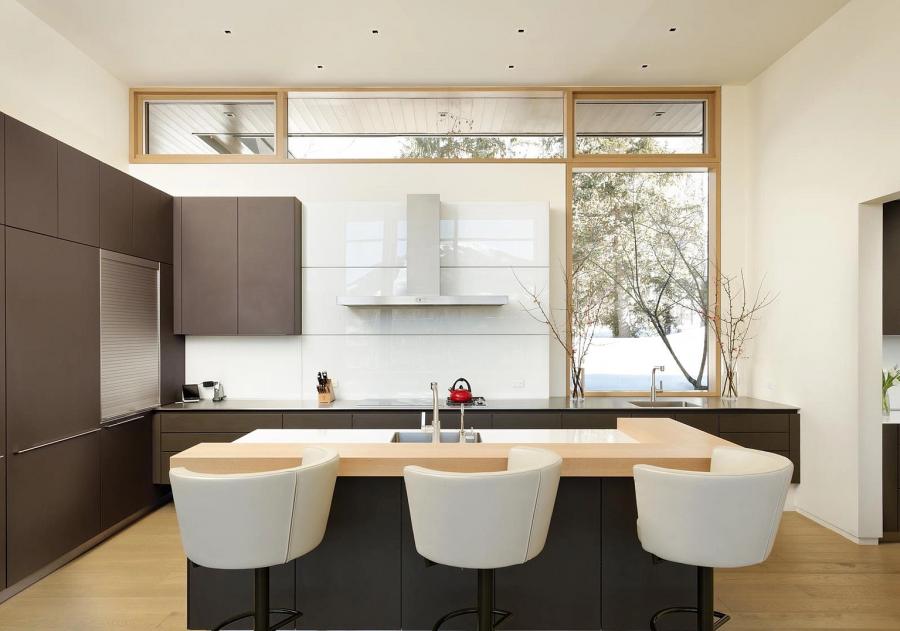 Your Home = Your Kitchen Style
Beyond practicalities, your home should also significantly influence what your kitchen looks like. Older and historical homes should be honored with traditional or transitional touches, while modern and contemporary style begs for a sleek, sophisticated approach.
Just because you love modern styles doesn't mean a minimalist kitchen belongs in your 1890s Victorian. Your kitchen should have a seamless transition to other areas of your home. One of the best ways to build a kitchen you love is to learn about the latest trends to see what jumps out at you and then discover ways to incorporate it into your dream kitchen.
Using current kitchen trends to find the right style for your kitchen is a personal journey. It helps to get guidance to find the best look for your upgrade. Our designers are style experts with experience in working with all kinds of client tastes. They'll walk you through each step to make sure you get the kitchen that's perfect for you.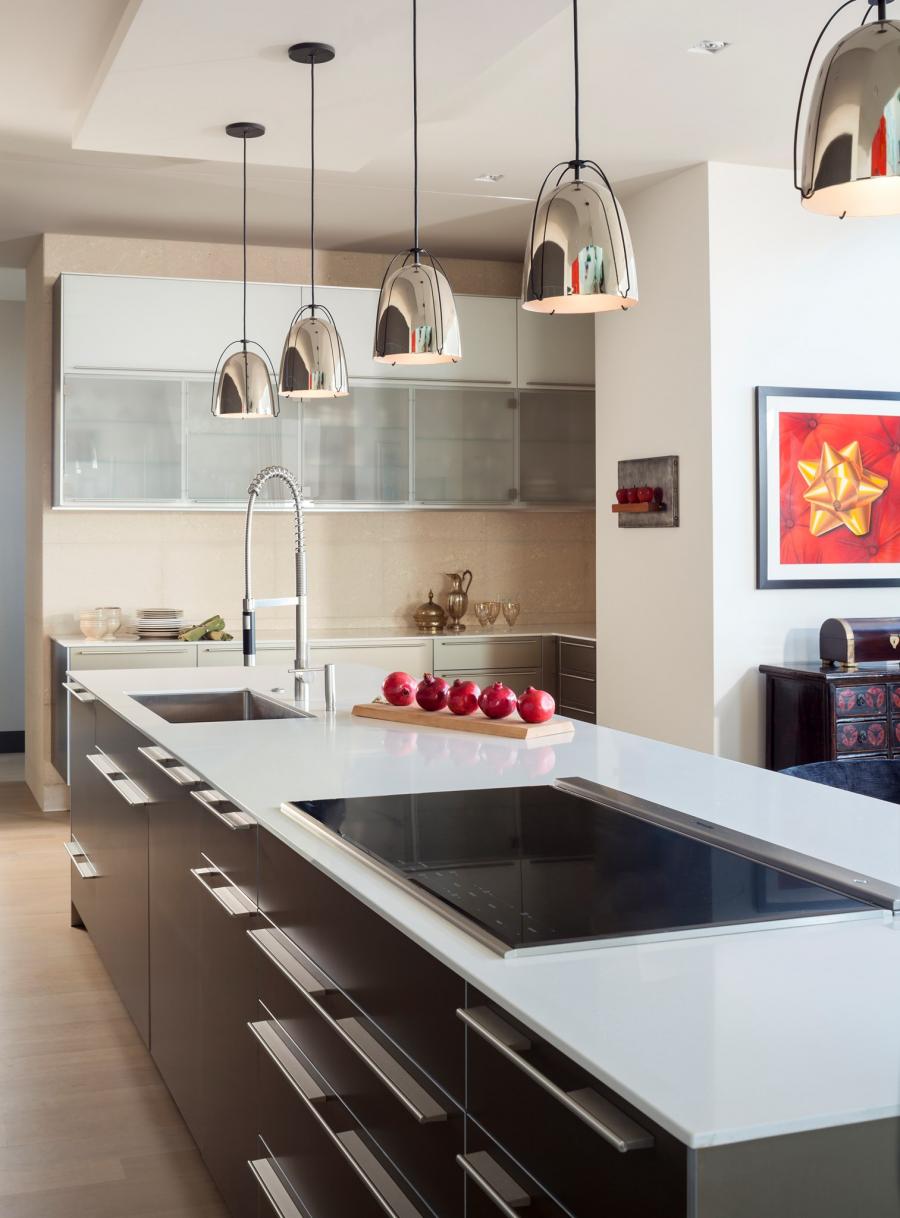 Stylized Cookspace
The kitchen's soul is rooted in premium cooktops and ranges. Finding the right appliances is the most important fundamental aspect of kitchen design. If you're into a minimalist, clean look that can still deliver for a cook, the induction cooking surface is a top pick. Kd. Project Designer Linda McLean loves Wolf's 36" Contemporary Induction Cooktop and the 36" Miele Flush-Mounted Induction Cooktop. Both have a sleek look that integrates well with any design.
For those of you who opt for an ornate, top-of-the-line range with high-end cooking capability, Kd. Project Designer Cristal Romero's choice is La Cornue Chateau. This cooking range is intricately detailed in trim and hardware, and it comes in fun colors to easily integrate with cabinetry. The stainless steel Chateau with chrome or brushed nickel accents is the epitome of chic kitchen design.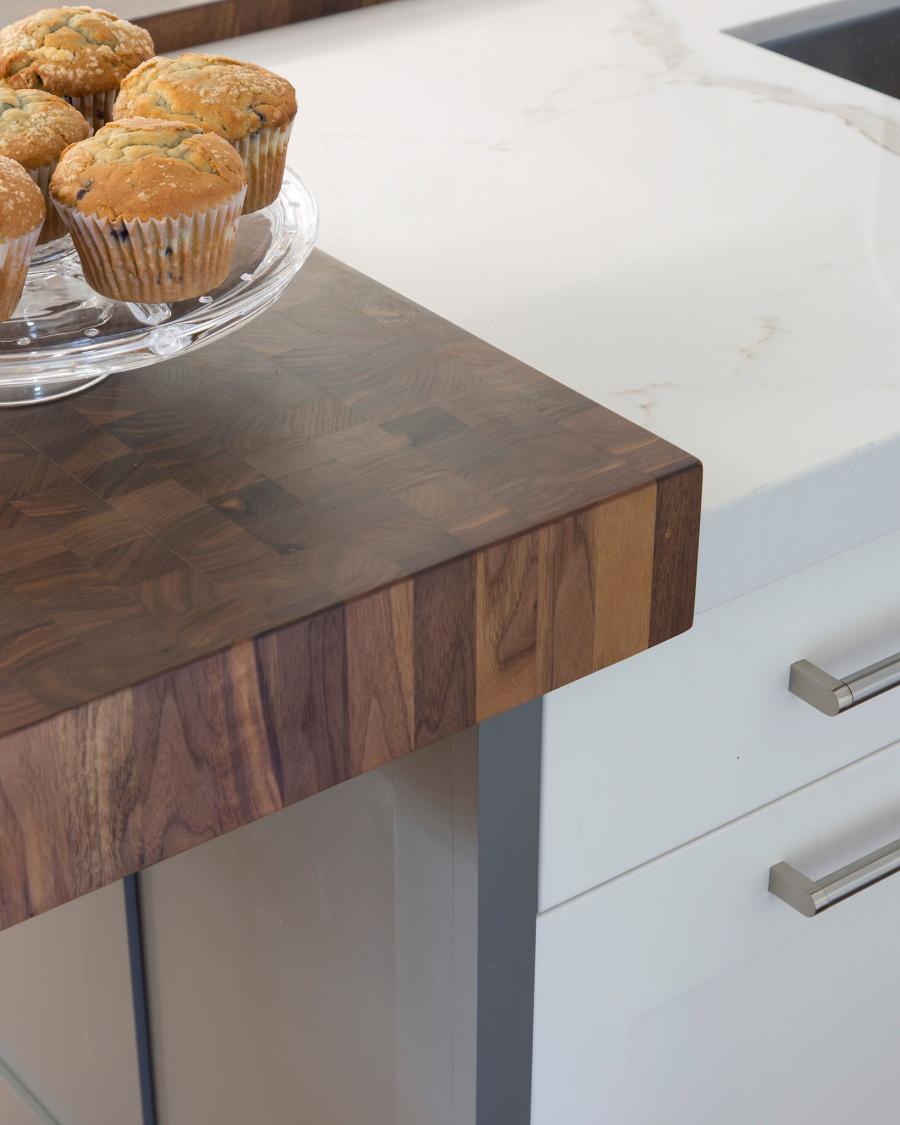 Natural Countertops
Countertops have a significant impact on the overall aesthetic of a kitchen. The space's look and feel rests on the type of countertop you select. There are many options to choose from, but one of Linda's favorites is the quartz slab for its function and elevated style. Quartz veining adds a level depth regular granite slabs can't provide, so you have a heat-resistant surface that amplifies your space.
Kd. Project Designer Elisabeth Aiello loves durable wood countertops, an excellent option for kitchens that need warmth and texture. The waterproof Durata countertop from Grothouse Solid Wood protects from spills and splashes, and it has a scratch-resistant surface to prevent nicks during your cooking sessions.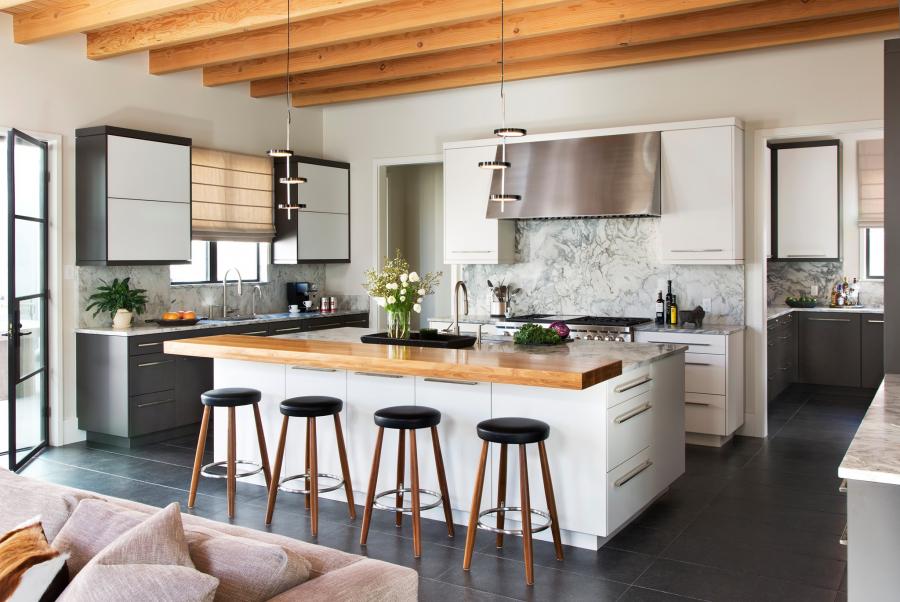 Hybrid Finishes
Create a polished look with unexpected finish combinations. Hybrid finishes accentuate your style and put it on full display.
Combining materials is one of our favorite ways to reflect your unique tastes. Elisabeth says metal hoods are an excellent way to incorporate hybrid finishes. Mixing metals adds interest and integrates other kitchen finishes into the design. Raw Urth has the flexibility to execute almost any finish you can imagine. Elisabeth's ideal design is a dark-washed steel body featuring a brushed stainless trim.
The backsplash offers an opportunity to incorporate a little creativity and fun into your kitchen. It's also one of our top ways to integrate stylish finishes. For subtle details that make a significant impact, Cristal likes to mix looks like antique mirroring with marble tiles.
Contact Kitchen Distributors in Denver, CO, today for a free consultation!