Autumn's crisp chill is making room for colder days and the start of a new season—holiday season that is. While this year has redefined how we spend our free time, 2020 has undoubtedly shifted the focus from what we do outside of our home to what we do inside, specifically around the preparation and enjoyment of food. As the holiday season approaches, celebrating with family and close friends feels extra special with our reignited love for our kitchens.
Cristal Romero, one of Kd.'s newest additions, comes from a big family that always looks for an excuse to come together, whether for a holiday celebration or an after-work beer. We sat down with Cristal to chat about her must-have holiday essentials for feeding a small army.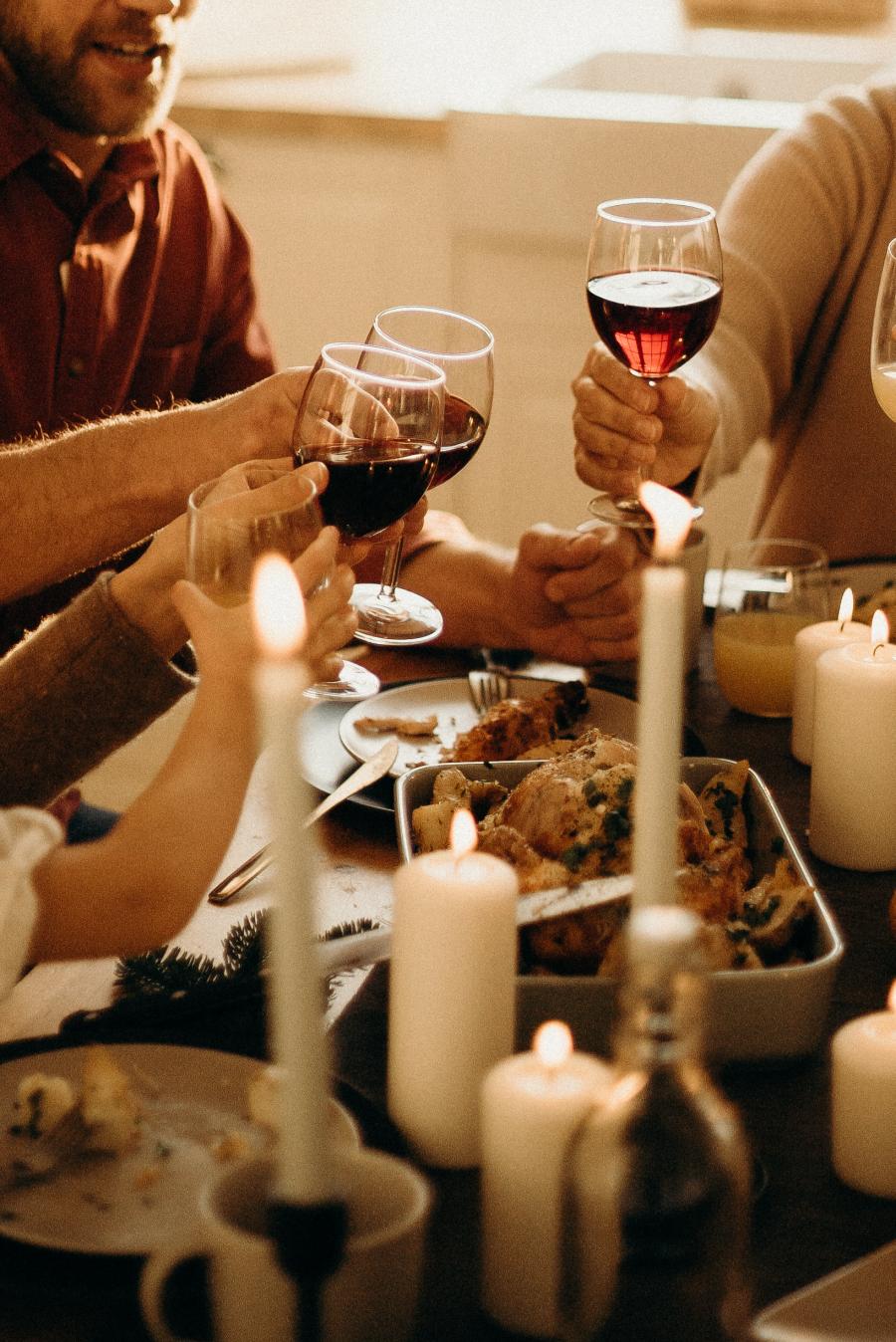 Design Dos (and Don'ts) for Entertaining
What people often forget is the size of their platters and Crock-Pots. Hosts will store these items and pull them out around the holidays, forgetting to plan for the space they will take up on the counter. I recommend keeping your larger cookware and platters in the kitchen or, ideally, designing your kitchen to have enough space for them.
Another element you can plan for when designing your kitchen is a well laid-out pantry. Deep pantries are not necessarily your best friend! If you have a deep pantry, groceries are constantly getting shoved to the back where they are bound to become expired. If you have a deep pantry, the best way to combat food waste is by planning your inventory.
Islands are absolutely essential to entertaining. You can use that area for prep—once the food is ready, an island is ideal for a buffet or hors d'oeuvres. Without an island, you will need to create a central area for food. This can be a foldable table, a buffet with drawers, or even counter space.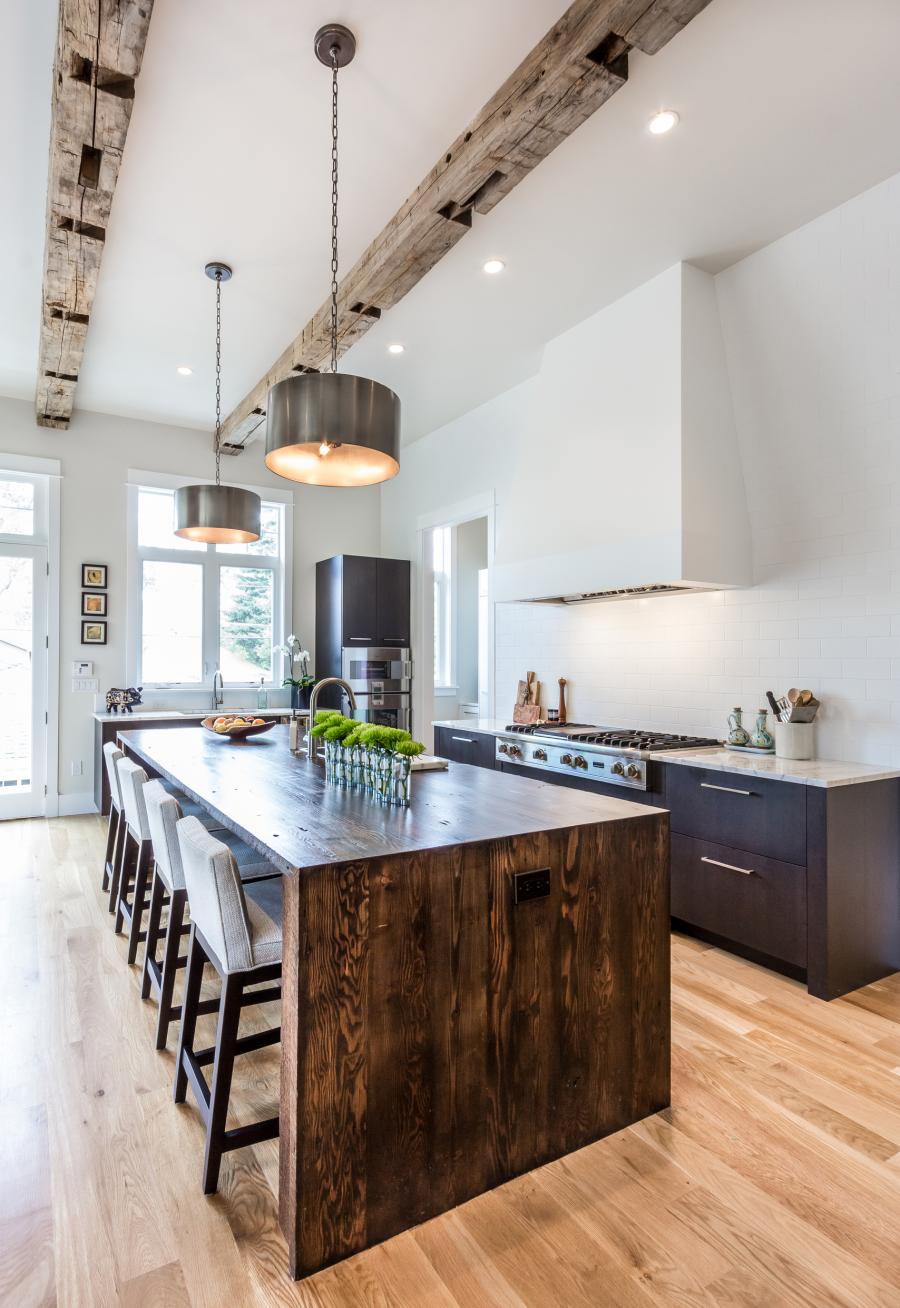 Five Entertaining Essentials
1. White Dishes. Servingware and dishes without loud patterns can blend into any theme. Think of gatherings such as Easter, Christmas and even Super Bowl Sunday. You can dress up white dishes with additional decor—I'm a frequent patron of Hobby Lobby for decorations— but it's much harder to keep several sets of dishware for multiple occasions.
2. Deep Sink. Besides the obvious use of washing produce and dishes, a deep sink provides a no-mess vessel for cold drinks. Just fill it with ice and add your favorite bottled or canned beverages. Afterward, the ice will just melt down the drain.
3. Dishwasher. A reliable, high-quality dishwasher is the key to easy after-party cleanup. Before the guests arrive, I make sure the dishwasher is completely empty. Instead of filling the sink—which, in my case, is usually filled with beverages—the dirty dishes will go from table to dishwasher.
4. Variety of Crock-Pots. Meals that can be thrown together in the Crock-Pot are my specialty for my large family gatherings, but one Crock-Pot won't feed them all. I have a variety of different-sized Crock-Pots for entrees, dips, and chilis. They're such a versatile appliance: it's a cooking pot, a serving dish, and a storage container all in one.
5. Take-Home Containers. I'm always thinking of ways to simplify my after-party cleanup tasks. One of the easiest ways to save space in the refrigerator is by sending guests home with a few food containers. Buy a set of take-home containers you're not married to and fill them up. Guests will appreciate the gesture!
Extra Entertaining Advice
A few elements of my kitchen have been elevated to account for the sheer size of my family and friend group that come over for parties regularly. Instead of the standard single oven, my double oven helps me prepare the right amount of food exactly when I need it—no more waiting for the turkey to start the pies! I also love my functional pantry for the reasons I mentioned earlier. It's so much easier to account for the staples I need when my pantry is set up correctly.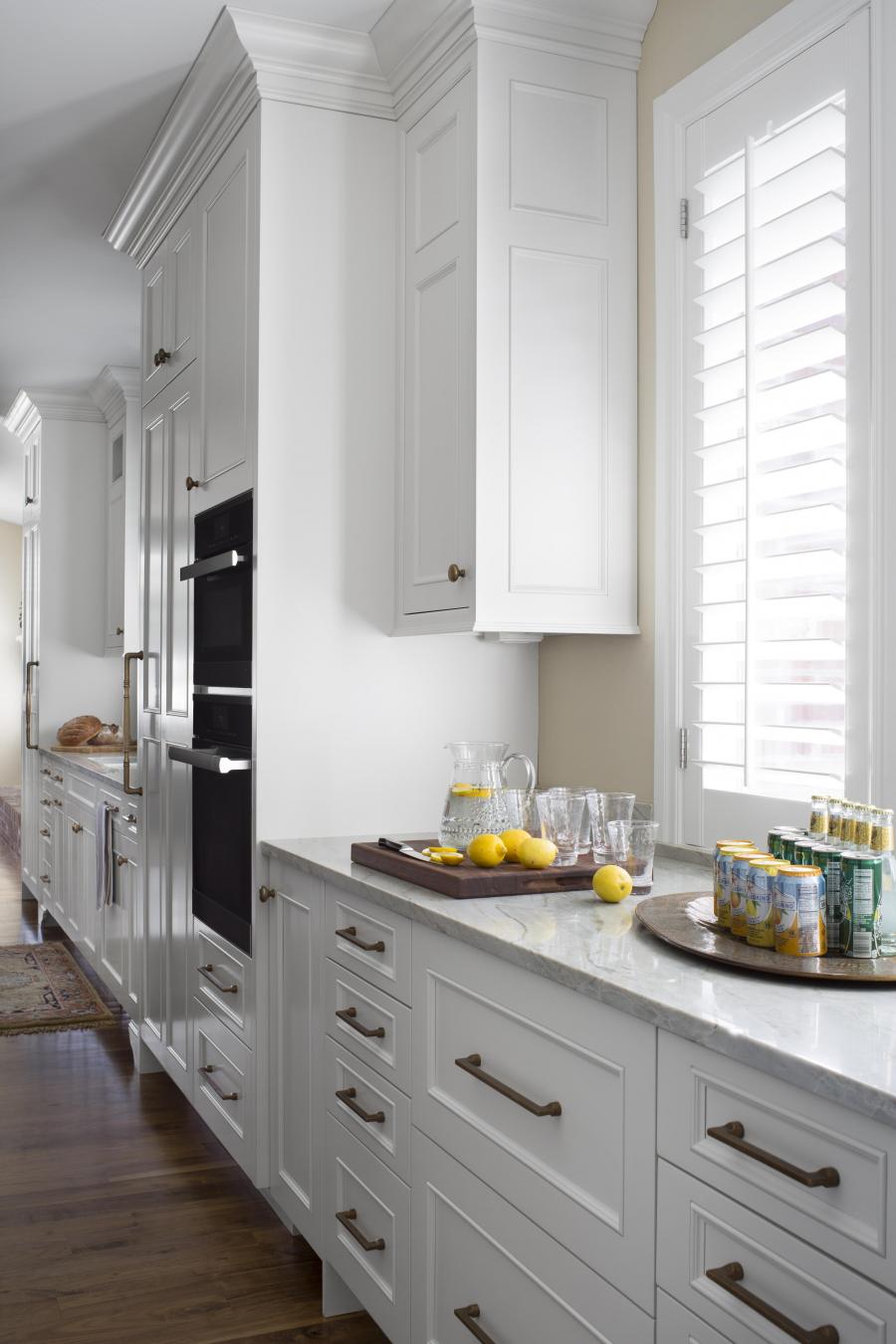 Make Holiday Party Planning Easier
My secret weapon for planning themed parties is Pinterest! Everybody should make time to organize their Pinterest boards into more than just "Recipes" or "Party Decor." When you are trying to plan a party, you need to find what you're looking for easily. Do kids' parties, summer parties, holidays; then evaluate if you have it in the right place! It's so much easier if you can pull up an inspiration board rather than sift through a ton of unorganized recipes.
Are you ready to craft your dream kitchen?
Make sure to check out our Kitchen Design Checklist to help plan your project from start to finish. After you download the checklist, browse our gallery for some visual inspiration.