With the holidays come plenty of festive family traditions like late nights spent over cocktails and card games, last-minute gift wrapping, perfecting your mom's recipe, and of course, a few spills in between. But no matter how you choose to spend the season, the heart of the holidays is found in the kitchen.
We asked a few of our team members at Kd. and bulthaup to share some of their favorite holiday traditions while hunkered down at home. However you celebrate, these family recipes, stories and seasonal secrets are sure to get you in the holiday spirit.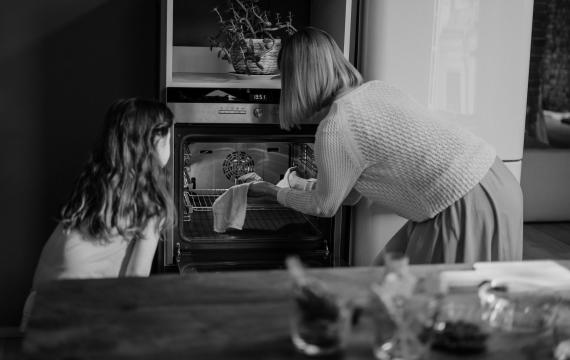 Cristal Romero, Project Designer at Kd., shares a hearty holiday meal that is a great winter warmer
Caldo the Rez (Mexican Beef Soup)
Ingredients:
– 2 lbs beef shank w/ bones
– salt & pepper; to taste
– onion powder
– olive oil
– 1 white onion; sliced
– 2 bay leaves
– 2-3 teeth of garlic
– 1-2 cubes Beef bouillon
– Water (hot)
– 4 potatoes; peeled, cut into large equal pieces
– 4-5 carrots; peeled, cut into large equal pieces
– 3 corn cobs; cleaned of silk, cut in half
– 2 large zucchini; cleaned, cut into thirds
– 1 small head of green cabbage; cleaned and cut into wedges
Garnish:
– fresh serrano or jalapeño chilies; sliced
– cilantro
Serve with:
– warm bread
Directions:
1) In a large dutch oven, begin heating olive oil over med/high heat. Pat beef shanks dry with paper towels. Drizzle with olive oil, season liberally with salt, pepper and onion powder. When oil hits the smoke point, sear beef, turning to sear all sides. Remove meat from pan (set aside), add onions slices, cook until translucent. Return meat to the pan and add enough water to cover, beef bouillon cubes, bay leaves and garlic teeth. Cook over low heat for 3 hours (until beef is tender). When nearing doneness, preheat warming drawer or oven to 250 degrees F.
2) Remove meat with some broth and hold in a nearby oven at 200-250 degrees F. Remove/discard garlic teeth and bay leaves.
3) Increase heat to medium and cook vegetables in remaining broth (adding water if needed). Set a timer to 20 minutes and add vegetables according to the time-table
Potatoes @ 20 min
Corn & Carrots @ 10 min
Zucchini & Cabbage @ 5 minutes
4) To serve: using tongs place 1-2 pieces of beef in a bowl from the warming drawer, place a piece of each of the vegetables too. Ladle hot broth over, garnish (if desired) with cilantro and serrano peppers. Serve with warm bread.
Morgan MacKay, Director of Marketing at Kd., shares a favorite family holiday drink recipe he says is best spent over a family tennis match
Where I grew up outside Boston, we like to play paddle tennis around the holidays, usually as a way to burn off some of the calories we just ate at dinner. We will make a large batch of this in a thermos to bring out to the courts with us. There's also usually a fire and any leftover desserts from everyone's dinners—the perfect way to keep warm in between rounds.
New England Maple Toddy
Ingredients:
– 1 part bourbon
– 1/2 part 100% Vermont maple syrup
– 2 parts boiling water
– squeeze of lemon
– cinnamon stick to garnish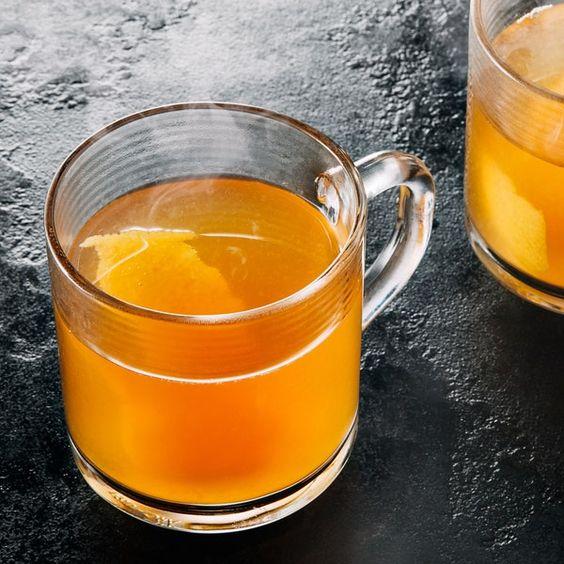 Sarah Spiroff, Project Designer at Kd., shares one of her families favorite holiday traditions
Whenever my family gets together, especially for the holidays, we play euchre (a midwest card game).
William M. Landeros, Showroom Director and Designer at bulthaup Denver, tells us how he prepares the kitchen for the holiday season. Hint, it involves mulled spices
I love boiling mulling spices to make the whole house smell cozy. We also play Christmas songs on the piano, and this year we are planning a sing-along via zoom. Relax, eat, laugh and remember the loved ones that are here with us to celebrate.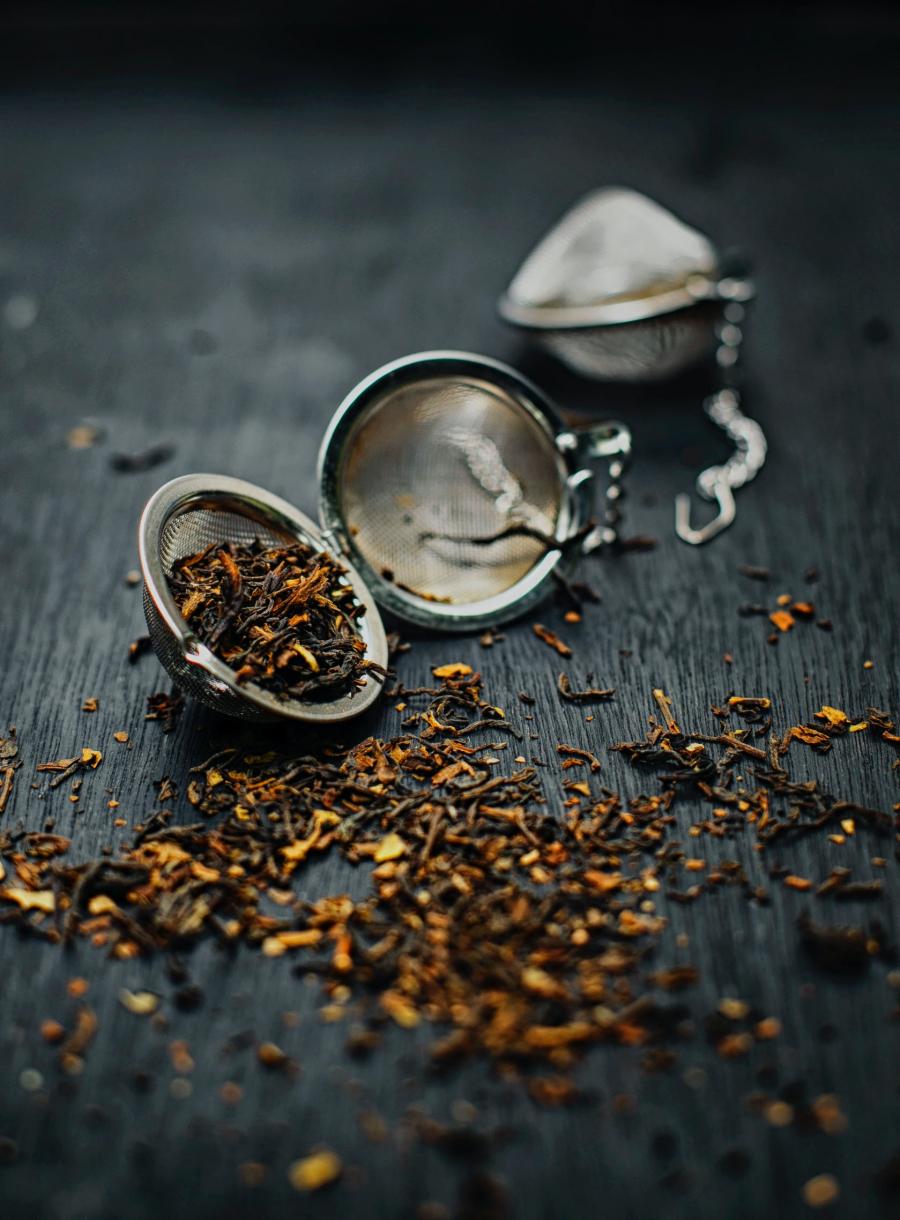 Michele Bowden, Project Engineer at Kd., shares a family cookie recipe which she says is best when dunked in milk or coffee
Ice Box Cookies
Ingredients:
– 2 cups pecans
– 3 eggs
– 1 cup brown sugar
– 1 cup of sugar
– 1 1/2 cups butter
– 1 tsp salt
– 1 tsp cinnamon
– 2 tsp baking soda
– 4 1/2 cups flour
Directions:
Mix together sugars, butter and eggs. Sift together salt, cinnamon, baking soda and flour and add to the butter, sugar and egg mixture. Mix until blended and then add nuts. Divide dough and roll out to form logs. Wrap with waxed paper and aluminum foil, freeze until ready to bake. When ready to bake, unwrap and slice with a knife into 1/4 cookies. Place onto a cookie sheet and bake at 375F for 8-10 minutes.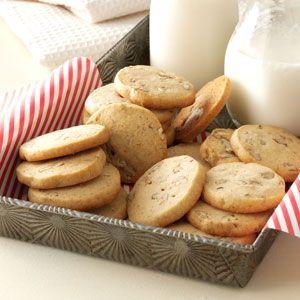 Elizabeth Krabill, Project Coordinator and Designer at bulthaup Denver, shares her family's favorite holiday drink recipe
Poinsettia
Ingredients:
– Champagne
– Splash of cranberry juice
– Cranberries to garnish
Directions:
It's a tradition in our family on Christmas morning to make these. They're really easy to make but so festive looking. It's just a glass of champagne with a splash of cranberry juice. Garnish with a fresh cranberry.