Particularly this year, school zones have made their way into our homes. Many families are educating kids at home, and naturally, kitchens have transformed into the classroom.
Certified Kitchen Designer Elisabeth Aiello, who has been with Kd. since 1996, understands how to configure kitchen design to be child-proof from the time they're tots to teenagers. Her two boys are now in their early 20s, which gives Aiello keen insight into helping clients curate a kid-friendly kitchen space where it doesn't feel like there are too many cooks are in the kitchen. Her suggestion? Get in the zone.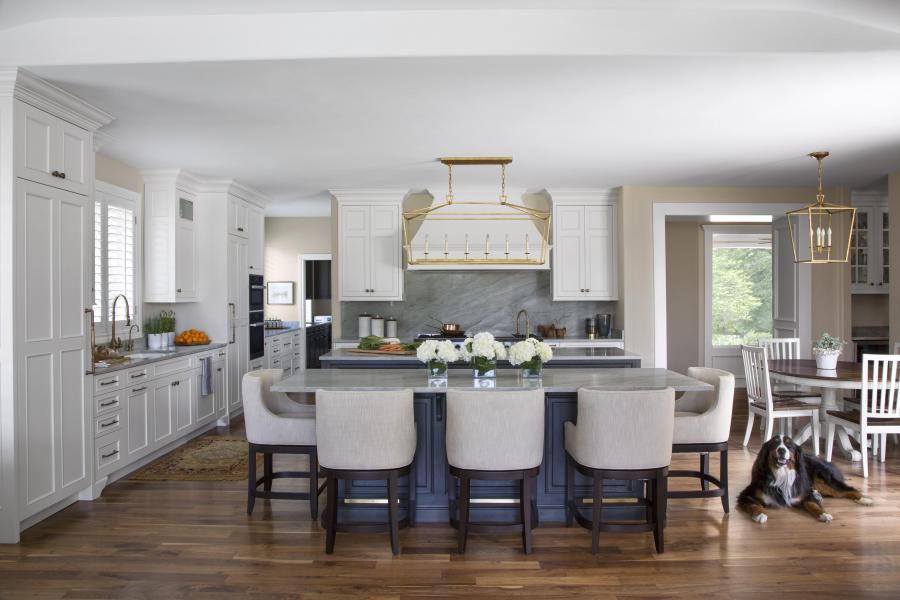 Homework Zone

"Right now families have to educate kids at home so you'll need a homework or schoolwork zone off the kitchen so if the parent is cooking, they can multitask. The zone is a dedicated place to teach your kids. As parents transform into teachers you'll need to have supplies and books readily on hand and organized, which is where storage solutions come in."
Parental Tips
1. Each kid should have their own cubby and file cabinet to stay organized.
2. Establish a central message center with a chalkboard, corkboard or pinboard.
3. Consider a flex door to close off the homework zone when it's not in use.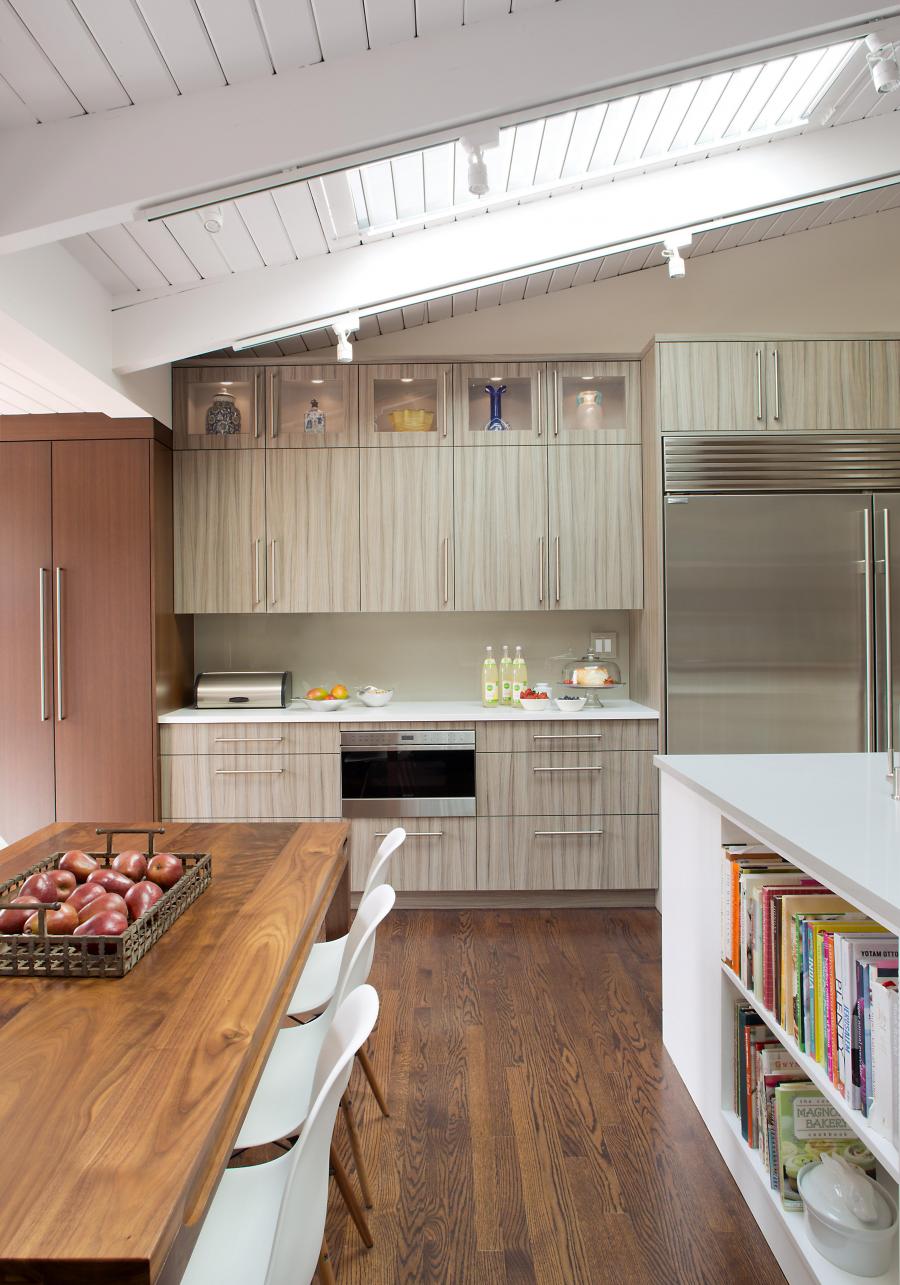 Breakfast/Beverage Zone
"The most important meal of the day deserves a separate spot so you have a place for the family to congregate and make their own breakfast. Similar to the homework zone, it's off to the side to keep the kids out of the kitchen. Here you'll have refrigerator drawers, coffee, cereal and a selection of grab-and-go fruit, pastries and breakfast items," says Aiello.
"The best part is this space is a multi-purpose area and can double up as a bar for parents to enjoy each evening."
Parental Tips:
1. If kids are crafting their own breakfast, this can be a spill zone. Incorporate easy-care surfaces such as leathered quartzite.
2. Soft-close cabinets and drawers are a given. Protect your kids' hands while also enjoying the peace and quiet of soft-closing hardware.
3. Implement pull-out drawers with built-in organization. You'll avoid questions like, "where's ____?, I can't find ____."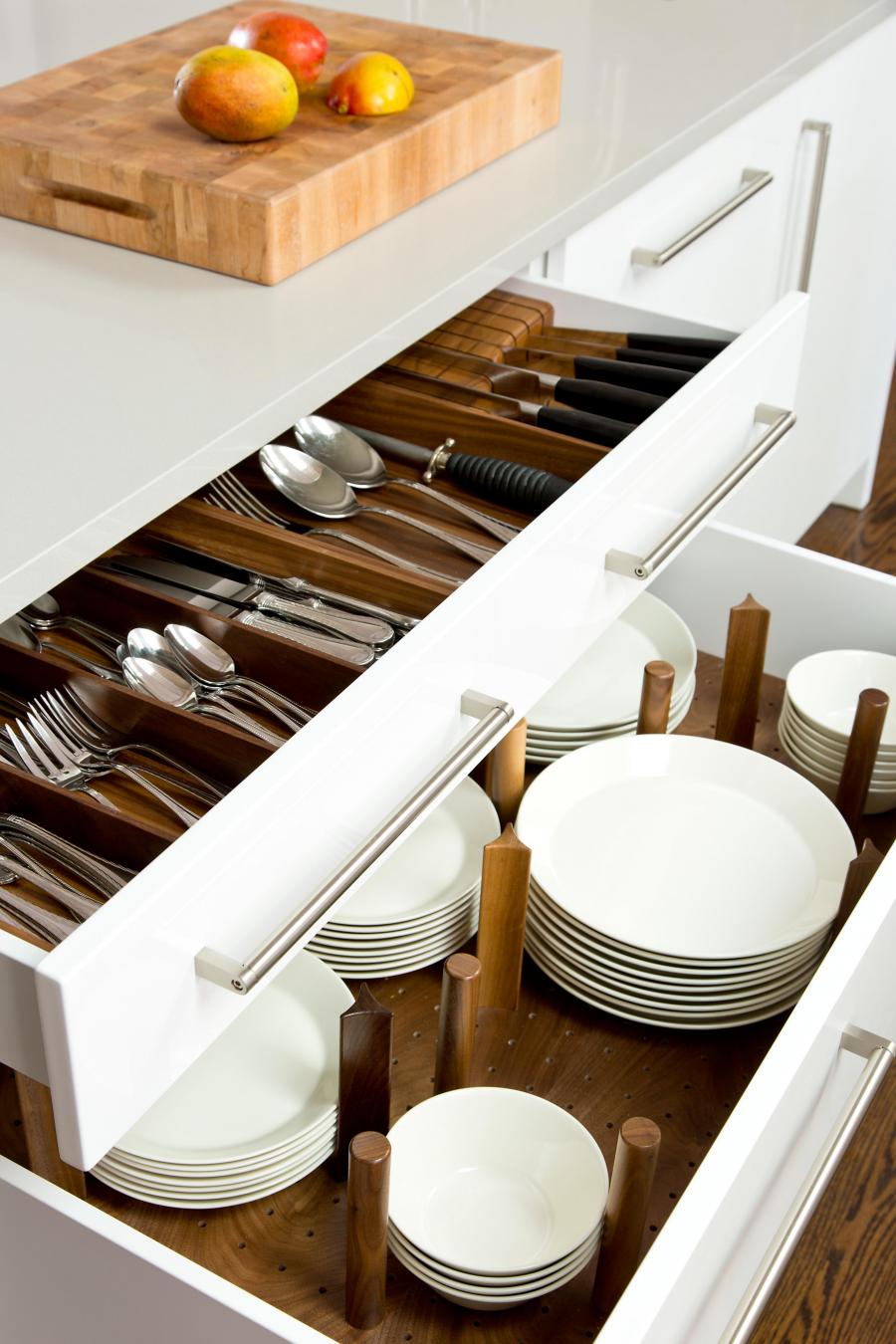 Prep Zone
"I recently completed a project where I was working with a family with kids of a wide range of ages. Again we did a homework zone, breakfast/beverage center and multiple islands so the kids could cook, with a separate prep sink. All the materials were chosen for ease of use, easy cleanup and durability factors," says Aiello.
"What I like about two islands is one can be a prep zone and the other a cleanup zone. It also creates ample space so you can engage more than one person into the cooking process. The goal is to get people to gather in the kitchen and work together—no matter the task."
Parental Tips:
1. Avoid high gloss surfaces and paints. Matte finishes, carried by lines like Rutt Cabinetry, won't show grubby handprints.
2. Consider lowering a section of the countertop so kids can help with prep work and cooking.
3. When planning your dream kitchen, think about the future. The kiddos will grow up and you still want a functional space that's timeless.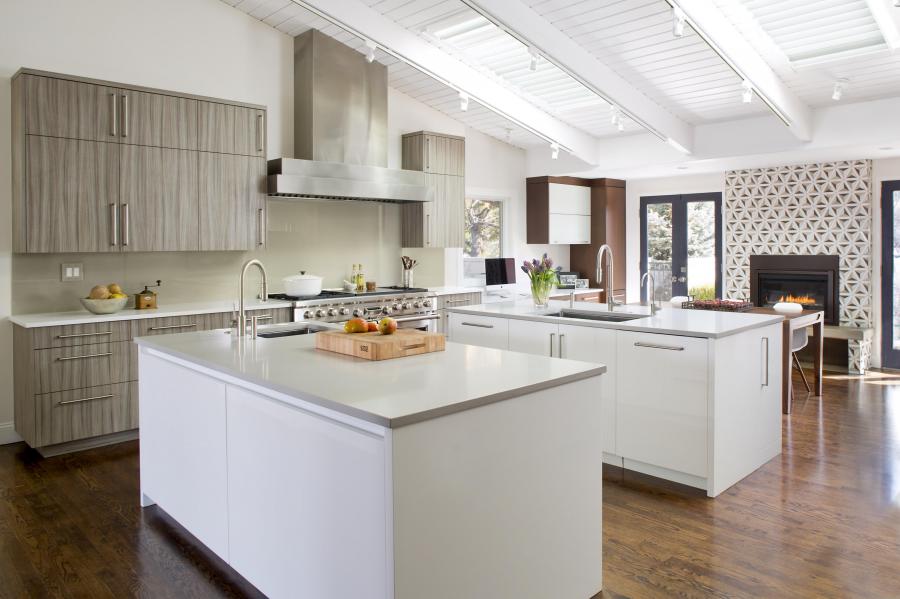 Are you ready to craft your dream kitchen?
Make sure to check out our Kitchen Design Checklist to help plan your project from start to finish. After you download the checklist, browse our gallery for some visual inspiration.